The
Big
Yellow
Bus
Logo
and
Website
24th February 2022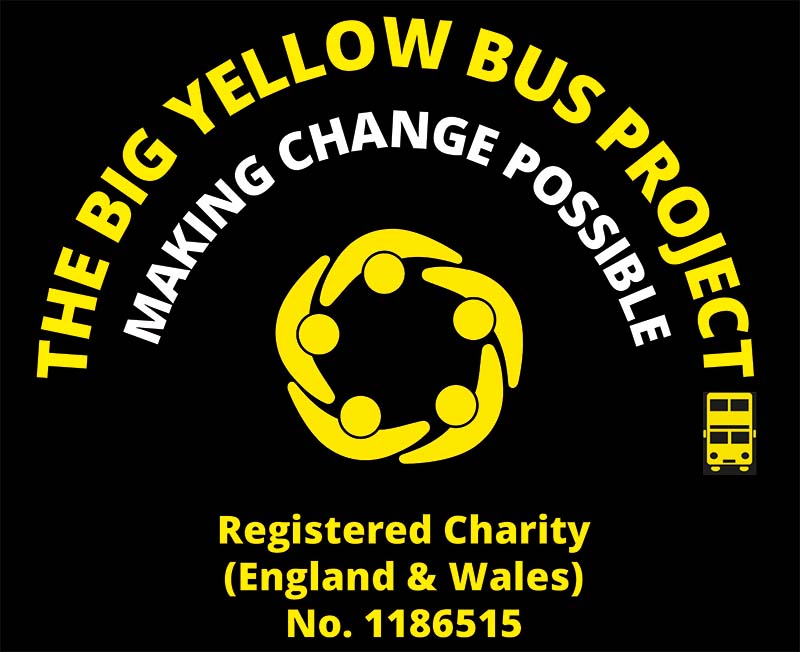 Following on from the Founder recently resigning from The Project, as one door closes another one opens. The Big Yellow Bus Project is pleased to announce the launch of our new look logo and website.  Our project continues to help those who are homeless or potentially homeless, and to provide help and support to all members of the community. Our new logo incorporates our expanding services, as well as continuing to acknowledge the name that we all know and respect.
Our new website is www.bigyellowbusproject.co.uk.
The Project's Chairman, Jenny Hincks, said "The Big Yellow Bus Project has grown, and we continue to help those who are homeless or potentially homeless. However, since the pandemic started, the help the community has grown to need is support, help or just a chat. The Trustees, staff and volunteers of the Project have worked tirelessly throughout the pandemic to ensure we are there for those who need our service"
The Big Yellow Bus Project was started to help the homeless of Cirencester, although as these last two years has shown, it is not only those who are homeless have been impacted by the pandemic but all sectors of the community. What we are going to achieve is a comprehensive service which will help not only those who potentially will be made homeless due to money or other factors, but to tackle isolation, mental health and many other issues that affect those in our community who need our help.
If we can help in anyway, please contact our Operations Manager Chantelle Walsh, on 07834390632
Or drop into our fundraising shop in the Woolmarket where you will always get a warm welcome. If volunteering is something you might be interested in, why not come along, and speak to us, or contact us on 07835972524
For further information on our website/logo please contact Jenny Hincks, Chair of Trustees via email at jenny.hincks@bigyellowbusproject.co.uk